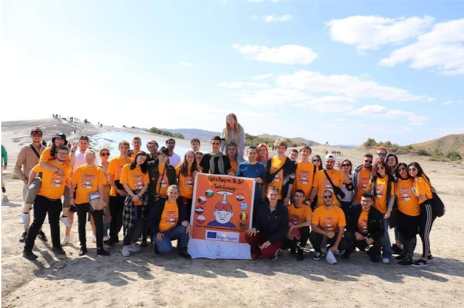 From September 24 to October 4 we were attending to Erasmus project "I got a Hangover Oh, Oh!" that took place in Sarata Monterou, Romania. 
For our Polish team, it was a great opportunity to gain more knowledge about common among young people problems with alcohol. Topics which we were working on, taught us about a large number of consequences connected with irresponsible drinking. Additionally, multiple exercises like creating theater scenes or making a film for sure gave us a chance to work with other participants as one team. In each of these assignments, everybody could express their own point of view on the main topic of activity.
Surely, as a Polish team, we can say that the whole project was an unforgettable and great experience. For sure we would like to go there once again.
In addition, each of our team improved their communication with people of different ages and also speaking skills by having cultural evenings and spending time with other participants. Of course, we met a lot of amazing, people from other countries and we made wonderful friendships with them.